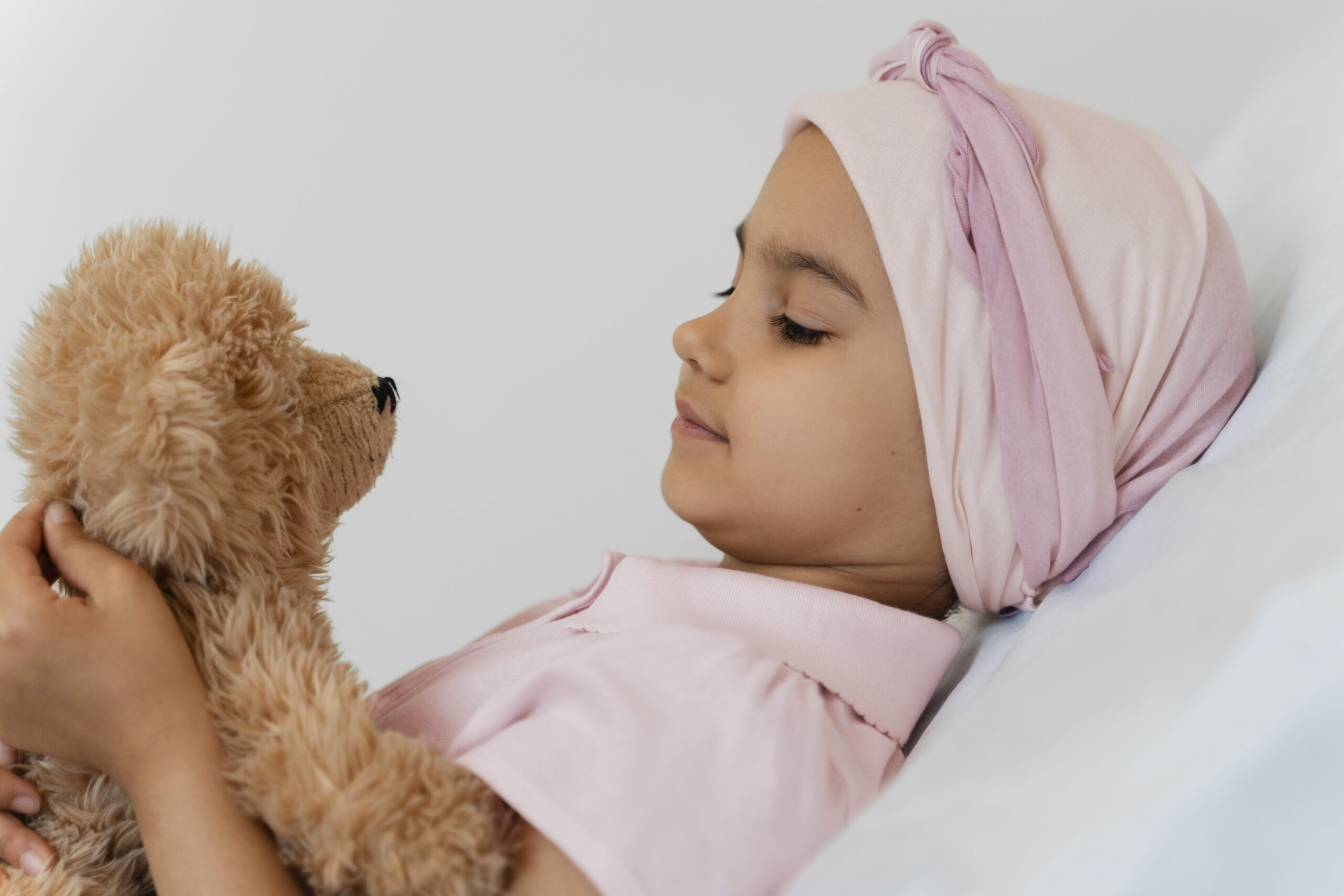 Wilms tumor is the most common renal malignancy in children. Most children who are affected with this disease have a germline point mutation in the WT1 gene. This condition is however, often sporadic in nature and can cause moderate to serious concerns in a child such as development of kidney, testis, and ovary.
Almost all cases are diagnosed before 10 years of age and two-thirds before 5 years of age. The most common presentation is detection of an abdominal mass or swelling without other signs or symptoms. Symptoms or signs, when present, may include abdominal pain (30 percent of patients), hematuria (Blood while urinating), and hypertension (High Blood Pressure).
Children who have symptoms can be screened for Wilms tumor with serial abdominal ultrasonography when they have symptoms of (eg, such as children with BWS who may grow at an increased rate during the latter half of pregnancy and in the first few years of life, but adult heights are generally in the normal range or WAGR syndrome which mainly constitutes as an impaired kidney function or intellectual disability).
Children with suspected Wilms tumor or infact any abdominal / renal mass should be referred to a paediatric cancer centre for evaluation and treatment. Most children with newly diagnosed Wilms tumor are treated on research protocols, and treatment always involves multimodal therapy (surgery, chemotherapy, and radiation) for best cure rates. Genetics play an important role in determining the curability and hence mutation studies are advisable in the Wilms` tumors for fine tuning of the treatment.
Hence it is important to have an oncologist who specialises in paediatrics and has a good understanding of disease with experience. Many a times the Wilms tumors gets operated and is not followed by appropriate chemotherapy which increases the risk of recurrence. Hence multidisciplinary approach is very important to have complete cure. Cancer is curable with right approach and correct treatment.
Long-term follow-up is necessary for survivors of Wilms tumor for ongoing surveillance for tumor recurrence and late treatment-related complications. This includes scheduled imaging of the chest (chest computed tomography [CT] or chest radiography) and abdomen (abdominal ultrasonography or CT).
Contact Dr. Vikas Dua who is the Best Pediatric Oncologist in India and one of the leading consultants in the field of Pediatric Hemato Oncology & Bone Marrow Transplants. He has 20+ Years of experience and has performed many successful BMTs for thalassemia and leukemia cases for children from India, Afghanistan, Iraq, and African Countries.