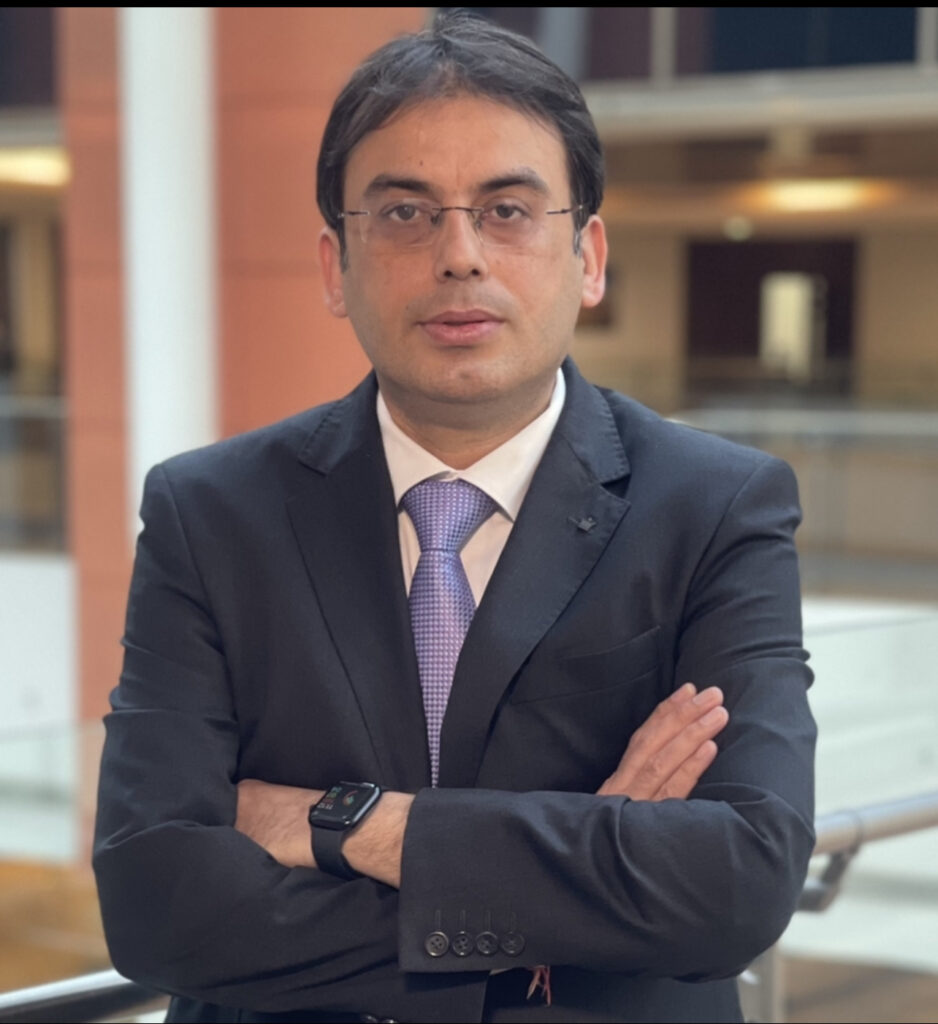 Dr. Vikas Dua  – Best Pediatric Hematologist in Delhi
MBBS, MD – Pediatrics, FNB – Pediatric Hematology-Oncology
Pediatric Hematologist-Oncologist
Director of Pediatric Hematology, Oncology, and Stem Cell Transplant Programme at Fortis Memorial Research Institute Gurgaon, India
Hematology, Paediatric Haematology Oncology & BMT, Senior Consultant & Head Fortis Memorial Research Institute, Gurgaon
Dr. Vikas Dua Provides High-Quality Health Care For Every Child Suffering From Cancer
Dr. Vikas Dua is the best paediatric hemato oncologist and bone marrow transplant specialist of the generation. He cares for many new pediatric patients each year, from infants through young adults. He works closely with young patients and their families to provide support and education so you know what to expect from the treatment, and from raising and caring for a child with a life-threatening illness. Dr. Vikas Dua, the best pediatric hematologist in Delhi, India is committed to making treatment as comfortable and effective as possible, letting parents focus on helping their child get better, and allowing the patient to just be a kid. Dr. Vikas Dua, a Bone marrow specialist in Delhi India focus is on the most advanced medical care combined with the best emotional support for your child and your family.
Dr. Dua has completed his MBBS & MD (Paediatrics) from PGIMS, Rohtak. Following this, he did his Fellowship in DNB (Paediatrics) from Sri Ganga Ram. He has also done his Advanced Fellowship in Pediatric Bone Marrow Transplant from National University Hospital, Singapore, and also did his training in child BMT from the renowned, St. Jude's Children Research Hospital Memphis. Dr. Vikas Dua got many national and international awards for his outstanding work in Paediatrics BMT.  Dr. Vikas Dua has published many articles in national and international journals of repute. Dr. Dua has expertise in Paediatric hematology and bone marrow transplantation.
Dr. Vikas Dua is one of the best Paediatric Hemato Oncologist and Bone Marrow Transplant specialists in India. He and his team have done 800+ successful transplants. He is known for his excellent outcome in Stem Cell Transplant especially in Paediatric Unrelated & Haploidentical. 
Qualifications
MBBS PGIMS, Rohtak, 1996-2002
MD (Paediatrics), PGIMS, Rohtak, 2004-2007
FNB (Paediatric Haematology Oncology), Sir Ganga Ram Hospital, New Delhi, 2010-2012
Fellowship in Paediatric Bone Marrow Transplants from NUH Singapore, 2013-2014
Outreach program in Paediatric BMT from St. Jude Children Hospital, USA, 2014


Professional Memberships
Member of PHO
Visiting faculty at various national and international universities


Work Experience
Served as a Senior Resident in Department of Paediatrics in Rohtak and Delhi, 2007-2009
Consultant Paediatric Haematology Oncology Action CANCER Hospital, Delhi, 2012-2013
Senior Consultant Paediatric Hemato Oncology and BMT, Artemis Hospital, Gurgaon, 2014-2016
Haematology, Paediatric Haematology Oncology & BMT, Senior Consultant & Head Fortis Memorial Research Institute, Gurgaon- Present
Bone Marrow Transplantation, Consultant, Fortis Hospital, Noida- Present
Paediatric Bone Marrow Transplant & Haemato Oncology, Consultant, Fortis Hospital, Shalimar Bagh- Present


Awards & Accolades
Ravi K Jarath Best DNB Fellow of the Hospital award during the fellowship program of Pediatric Hematology-Oncology
Best outgoing Fellow in FNB of Sir Ganga Ram Hospital, New Delhi
Awarded for Poster presentation at International conference, SIOP, Held in Auckland, New Zealand
Awarded for Oral presentation at International conference, SIOP, Held in Auckland, New Zealand