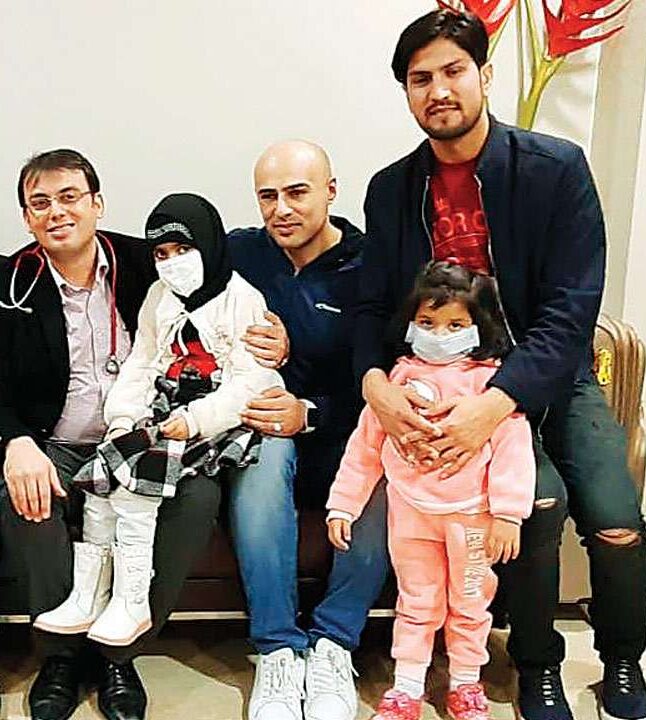 A six-year-old girl from Afghanistan named Hasnat, who suffered from thalassemia major, was successfully treated with a bone marrow transplant (BMT) by Dr. Vikas Dua, the best Pediatric Haemato Oncologist in India. Thalassemia major is a genetic blood disease that requires frequent blood transfusions to survive. BMT was previously used to treat certain types of cancers such as leukemia, lymphoma, and myeloma, but is now increasingly being recognized as an effective treatment option for genetic blood diseases like thalassemia major.
Hasnat was diagnosed with thalassemia major when she was just six months old. With limited resources and inadequate medical facilities in Afghanistan, her parents were devastated and confused about how to save their daughter's life. After five and a half years of living in fear and getting monthly blood transfusions, they decided to seek advanced treatment in India.
Dr. Vikas Dua and his team successfully performed the BMT procedure on Hasnat, using her younger sister Munawwara as the donor. The treatment was a success, and Hasnat no longer needs blood transfusions and is now officially thalassemia-free.
Dr. Dua explained that thalassemia major is caused by two damaged genes and often leads to a reduced lifespan and poor quality of life. However, advanced treatments like BMT provide more options for patients with genetic blood diseases. Dr. Vikas Dua, the best Thalassemia Specialist in India hopes that success stories like Hasnat's will encourage others to explore advanced treatment options and consult with experts.
BMT has not conventionally been used to treat genetic blood disorders like thalassemia major and sickle cell anemia, and patients typically rely on regular blood transfusions to survive. However, with innovative approaches in treatment, patients can expect better treatment options and a chance to survive. Hasnat's uncle expressed his gratitude to Dr. Dua and his team for giving his niece a chance to live a normal life, and for others in similar situations, Dr. Dua encourages them to explore advanced treatment options.